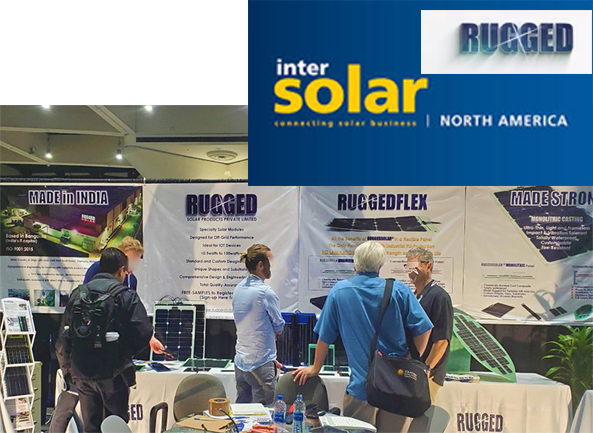 Date
Feb 13 2020
- Feb 13 2025
Time
All of the day
RUGGED THANK YOU ISNA 2020
Thank you to all that visited RUGGED SOLAR PRODUCTS Private Ltd at Intersolar NA 2020 in San Diego. It was our official launch in North America and we enjoyed demonstrating our products and capabilities including:
RUGGEDSolar® MONOLITHIC cast specialty solar modules MADE STRONG in standard and custom sizes.
RUGGEDFlex™ MONOLITHIC cast semiflexible solar modules in standard 35w, 50w, and 95w sizes. Larger sizes and custom shapes available.
Comprehensive engineering, design,development & production for solar panels,power electronics, and complete product build,including total QC assurance with direct ship to warehouse services.
FIND US AT: www.ruggedsolar.net